How did you become part of the trucking industry? Was this something that you always aspired to?


I have been around trucking my entire life. My family had a large farm, so large grain and livestock trucks were coming and going. I liked trucks. It wasn't so much of a conscious decision, I think; it was just a natural progression. I got my CDL license and went to work for a commercial carrier driving over the road for a couple of years.
I eventually went to work for Kentucky Vehicle Enforcement, which is really where my career in the industry took off. I hate the word "DOT cop," but that's really what it was. I think once you are in law enforcement, you're in law enforcement; it just doesn't leave, and it's not something you just turn off. Although I did leave the KVE and went back into the private sector, working for another commercial carrier as a safety inspector. It was strictly a financial decision.
Describe your educational background. What did you study?


I'm way overeducated! As far as my educational background goes, you could say I've made a career out of education, or at least it certainly feels that way sometimes. In short, I've been a life-long fan of higher education and servant leadership.
I have a B.S. in Business, a Masters in Human Resources, an MBA in Finance and two Doctorates, one in Counseling Psychology, and another in Educational Leadership. And if that's not enough, I'm on the backside of finishing yet a third doctoral program in strategic management with a concentration in transportation logistics.
Education is something that has always been important to me. I think it provides stability in life and, regardless of circumstances, it's something no one can take away.
I am also an adjunct professor in the College of Business at Ivy Tech Community College and Indiana Wesleyan University, where I teach a variety of human resources and strategic management courses.
Are there any specific individuals who had a major impact on your career?


Donnie Carroll. He was the safety director at Landstar Ligon in Madisonville, Kentucky. He recruited me from KVE, and with his guidance and direction, he was responsible for shaping my career. I spent two years working for Donnie as a safety inspector and orientation facilitator. He led by example — he always put people first. Always.
One day he called me into his office, and he told me that I had "more talent than we can use," and that I should consider applying for an assistant safety director job. I asked him if I was being fired, and he said no. He just wanted to see me grow, and I couldn't, so that's where I was. He told me I should apply for the assistant safety director opening at Usher Transport, Inc. I called Bill Usher, and about a month later, I was working for him.
The next person who had a major impact on my career would be Bill Usher. He's the reason I have seven college degrees. His philosophy has always been, "if you invest in us, we'll invest in you." It's been a great fit. I started at Usher transport as the assistant safety director, and now I'm the CFO. I've had many of my industry colleagues question how one goes from safety to CFO, as it's certainly an odd combination. However, given the years of service, education, and in-house training I've had, it was a natural progression in terms of a new leadership role. The hardest part has been reminding myself that CFO doesn't necessarily mean "super accountant," because an accountant I am not.
Donnie is 80, and he's retired. He served 12 years as a county judge. People liked him; I think they felt that he liked them. Bill Usher, of course, isn't retired, and I still have him as a mentor. Both Donnie and Bill are good folks. They did well in business because they did well with people. That's a lesson worth learning.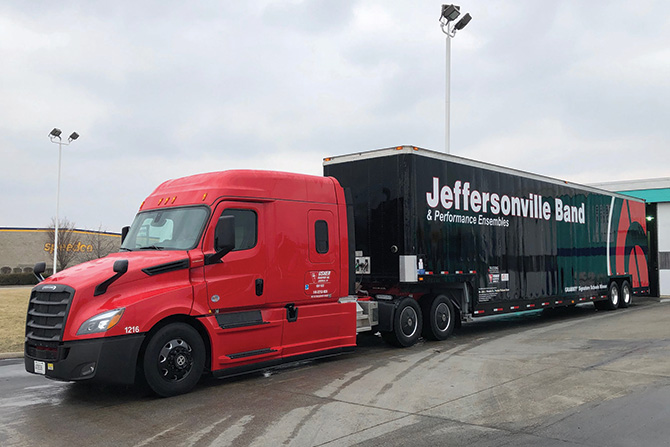 What is the most rewarding part of your career?


The educational benefits have been very rewarding, but I would have to say it's getting to serve as an agent of change and actually seeing the change. I think a lot of companies say they are open to change, and then nothing happens. I am very fortunate that where I work, it's legit. We're open to being better.
What do you think will be some of the dominant trends within the trucking industry in the next 5-10 years?


Well, first, I think the trucking industry overall is doing better weathering the downturn than other segments of the economy. Consumers are still consuming, and trucking is a big part of the delivery system. The number of trucking jobs is expected to grow by 6% by 2026, so that's a good thing.
I think that COVID has caused some major disruption to our industry's infrastructure — which is not necessarily a bad thing across the board. For instance, I think a lot of administrative jobs went home, and I don't believe that they are coming back to the office environment. I think employee production went up, and a lot of people appreciate being able to work from home.
There may be some shifts in van freight. Amazon has been talking drones for years, but the reality of "neat perks" making a big dent in the delivery of consumer goods is not something that I foresee.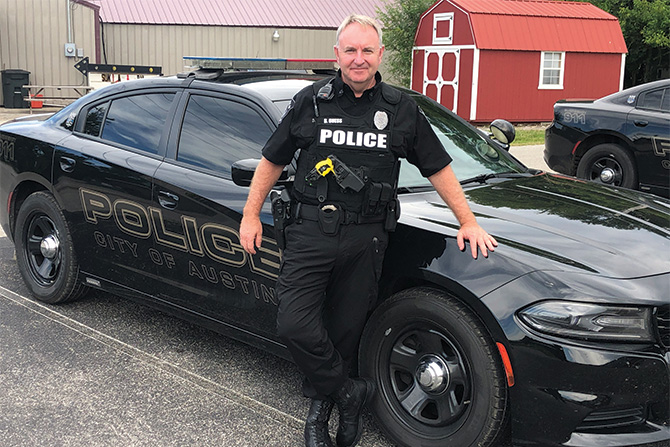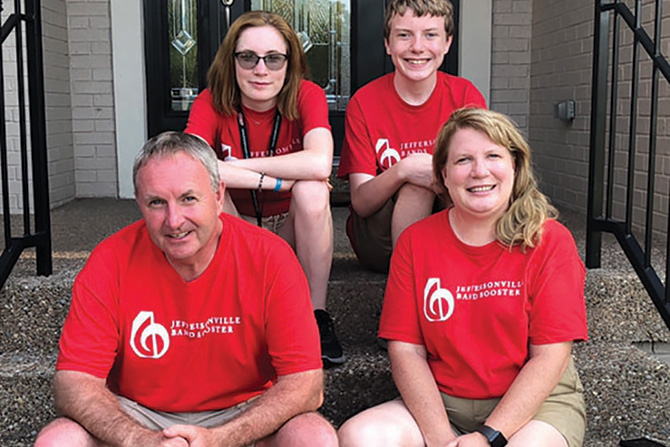 What is the importance of being a KTA member; what makes it beneficial?


We're a voice for the industry — state and national. We're a direct voice, if you will. KTA is the place to find answers and resources. They go to bat for us on regulatory and economic issues — they are our voice at the Capitol.
Here's the thing; over the years, I've heard some say that they don't see a need to join because they can be the bystanding beneficiary — for free — from KTA's efforts. I bite my tongue because there's some truth to that. When KTA goes to bat for the industry, everyone benefits.
However, I think these bystanders are missing the big picture, which is the relationships that are formed and the resources that come with being a member in good standing. I have used the relationships that I have formed over the years through my membership in KTA for advice, as sounding boards and as mentors. We don't know everything about everything.
What inspired you to serve as a leader within the association?


No one else would volunteer! KTA and I go back to 1996. I attended my first meeting as a guest speaker when I was an enforcement officer with Kentucky Vehicle Enforcement.
After I changed careers, Donnie Carroll suggested I become involved. The KTA has a safety council, and Donnie suggested that I join and become actively involved. His then-encouragement to me speaks to the heart of why membership is so important, quite frankly. People learn from each other. We gain insights, and we form relationships that will impact us personally and professionally throughout our lives.
I found a professional niche. I like to lead. I like to influence, and being a part of and making a difference in my professional industry is important to me.
In looking back at this year, what stands out for you? Are there any accomplishments that you are especially proud of?


I was just joking about this last week. As chairmanships go, I think it was the worst term ever! Over the last couple of years, we transitioned some association staff and just about got us stable and moving forward, when COVID hit. Events were canceled and as an association, we were dealing not just with the fallout of our internal operations, but with our industry as a whole. Our board didn't get golf tournaments and banquets; we got a pandemic and the opportunity to reinvent a lot of what we do and how we do it.
On a positive note, membership grew — that is good. I can't take the credit, but I am pleased that we're growing.
This past October, PHMSA's deputy administrator invited me to participate as an industry panelist in the agency's inaugural executive leadership program. That was a big honor.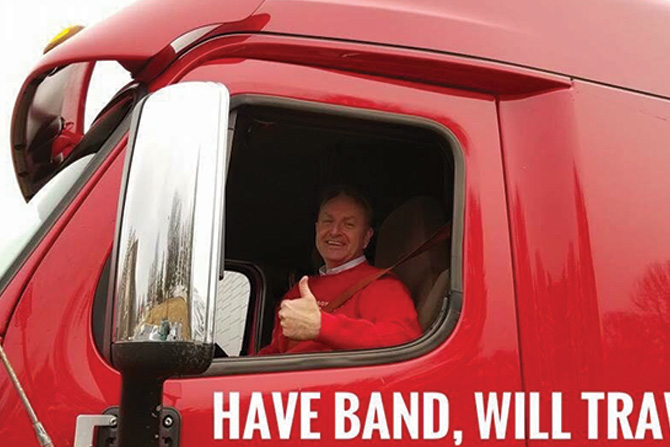 The last year has been unprecedented, to say the least. What are two things that you have learned from past experiences that are helping you navigate now, in your own career and this past year in regard to KTA?


I would have to say, first and foremost, adaptability. I don't think anyone started 2020 with the idea of being where we are now. The second would be vigilance with situational awareness and responding appropriately.
What is the takeaway for you as a small business leader from this extraordinary experience that will guide future business decisions?


The takeaway for me is watching the industry benchmarks — know what others are doing — and don't hesitate to reach out to colleagues. I think this is where membership in KTA is so beneficial — you have industry colleagues to reach out to for information and advice.
I would also say that when you are given advice from colleagues, take it. There's a lot of industry knowledge available from colleagues that make general business decisions easier. There's a wealth of knowledge, and people are generally willing to share it.
Are you involved in any civic or charitable

organizations?

I am. I have served on numerous industry boards and committees that regulate the trucking industry.
I teach at a couple of local colleges, and I write speeding tickets on the weekends! In both colleges (Ivy Tech Community College and Indiana Wesleyan University), you'll find me teaching various business courses, marketing courses, capstone courses, and I've taught off-site at Heartland Payment Systems. For Indiana Wesleyan, I teach primarily in the graduate and MBA programs for human resource management.
When I said that once you're in law enforcement, it becomes near impossible to walk away — well, I didn't walk away. I am still on the city police force as a part-time officer in Austin, Indiana.
I am also heavily involved with the Jeffersonville High School Marching Band. One of the great things about Usher Transport is that we support our local high school band. I'm the "truck driver" guy who pulls the band trailer.
If you look back at your career and life, what would be three things that you have learned, that you would pass onto a younger member within the auto industry?


First, I would say, learn to listen. When you are transmitting, you are not receiving. That's a lesson I learned from Donnie Carroll. Next, I would say to know when you are wrong. We all hate to be wrong, but when you are, admit it and move on. And finally, include everyone. People need to be noticed, needed and heard. When the people around you take ownership, it is not just your idea anymore, and everyone wins. That's a powerful lesson in leadership.
If you could describe the best day in this business, what would it look like?


The day I retire and move to St. Augustine, Florida! On a serious note, and this is probably my safety director's background speaking, the best day for me is when everyone returns safely home. Luckily, I have many of those!
Operations wise, I would say zero claims, all customers paying on time and no problems. And sadly, I don't have many of those!
Tell us about your family.


I have been married since 1992, that's 28 years. My wife, Sheila, is a doctor of physical therapy. We have two children: Kaitlyn, who is a freshman at Indiana University, and Christian, who is a sophomore in high school.
Do you have any unusual hobbies?


I have very little free time, and when I do, I spend it with my family. I will say this, however; I do enjoy the occasional weekend getaway, and I am known for allocating some time to find a great sushi bar.
The Kentucky Trucking Assocation