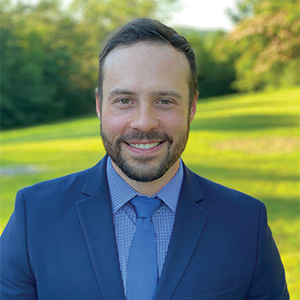 Jess Staggs, Director of Safety Usher Transport's


Usher Transport is pleased to announce the promotion of Jess Staggs to the position of director of safety. This promotion is a testament to proper succession planning and illustrates the value of hiring top-tier individuals for critical positions within a company.
In early 2017, Usher Transport recognized the need for a safety manager in its southern region. This position was created specifically to provide legal oversight and to instill a culture of safety. The new position would require a candidate with an extensive background in state and federal law enforcement, leadership and interpersonal communication. Usher Transport found these qualities and many others in Mr. Jess Staggs.
Following his graduation with distinction from Morehead State University, Jess served with the Kentucky State Police for eight years. In 2017, Usher Transport asked Jess to join their team of professionals and manage safety efforts in the southern U.S.
Jess was promoted in mid-2019 and became the assistant director of safety at Usher Transport. His influence now reaches all of our employees and contractors. Since this time, CSA scores and safety-related claims have reached historic lows. Jess' attention to detail and proactive approach continually helps Usher Transport reach new milestones in safety.
In addition to his current role at Usher Transport, Jess serves the tank-trucking industry as a voting member of the Commercial Vehicle Safety Alliance (CVSA) and the Cooperative Hazardous Materials Enforcement Development (COHMED). His contributions have resulted in favorable changes to the Out-of-Service manual and operational policies that govern all commercial vehicles nationwide.
The education, experience and leadership that Jess brings to his new role perfectly align with Usher Transport's emphasis on safety, and we are excited for what we will be able to accomplish with Mr. Staggs at the forefront.
Sincerely,
Ryan Usher