How did you become part of the trucking industry? Was this something that you always aspired to?


I was raised in the trucking industry, since I was three years old. My dad was in the trucking business his whole career. He worked for a ready-mix company, and then before he retired, he owned a couple of trucks.
In 2003, the company I was working for established Bulk First in Louisville. I was chosen to oversee the operation, which at the time had eight trucks and 12 pneumatic trailers. Shortly after, one of the partners passed way, and I was able to buy into the company, and in 2008, I bought the other two owners out. Today, we have 81 trucks, in five different states and we drive 5 million miles per year.
Describe your education background. What did you study?


I graduated high school, then I went to work for my dad. I worked my way up from maintenance through dispatch and logistics. I guess you can say that I went through the school of hard knocks.
Are there any specific individuals that had a major impact on your career?


Well, Lowell Gossett, my dad, first and foremost. He was a farm pick-up milk hauler. He often worked seven days a week. He was up early, worked hard and cared about keeping his customers happy. I learned the importance of hard work from him. He's retired now, but he still checks on me and asks how business is.
Another person who had a big impact on me was Joe Newell and his family. I learned the management side of business while working for them from dispatch, logistics, and all other parts or managing a business over the 25 years that I worked there.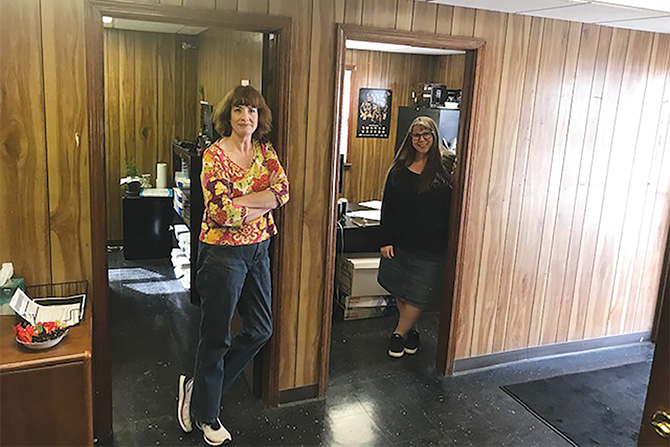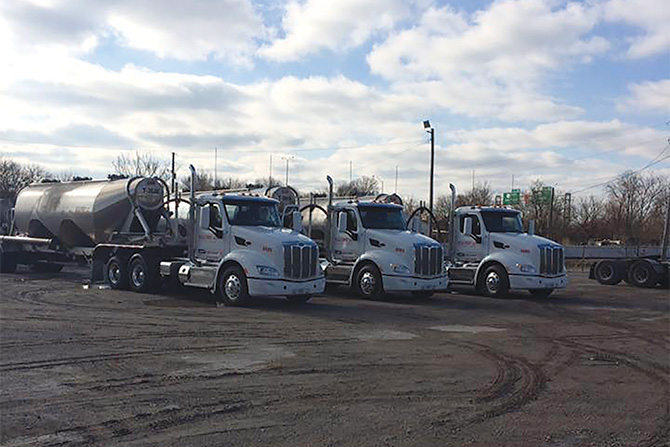 What is the most rewarding part of your career?


Taking care of my people. By the end of the week, we've fed 75-80 families by providing jobs. I think anytime you can impact the lives of people by helping them provide for their families, it's a good thing.
What do you think will be some of the dominant trends within the trucking industry in the next 5-10 years?


As an industry, we're going to have to recruit and train younger people into the industry. Our workforce is getting older. Our industry competes — as do many of the trades — with college-required careers. I think we need to get the word out that our industry has good paying jobs that young people can train for and start early in life.
There's a lot of different job opportunities in our industry.
Do you have family working in your company?


I do. We're definitely a family business. I have my son, my brother and his son — my nephew — all working here. I enjoy working with family, and we're lucky in that we're all pretty level-headed and we think alike. We all get along, and our main focus is having the company succeed.
What advice would you give to family businesses?


Well first, make sure that there is a real place for family; don't hire just because of the family relationship. I think that's the key, plus I think the family that works for the company knows that they are there because of their skills and contributions; that makes a difference.
What is the biggest importance of being a KTA member; what makes it beneficial?


First, one person can't do much, but together, members within an industry, all speaking with one voice, can accomplish a lot. KTA goes to bat for us all on legislative issues that can shape our industry for years to come.
Next, we're all still learning, and I think we can learn a lot from bumping ideas off each other.
What inspired you to serve as a leader within the association?


No real inspiration — we all need to take a turn and step up. By serving as board members and directors of KTA, we all look out for the greater good of the trucking industry.
At the end of this year, what stands out for you? Are there any accomplishments that you would like to focus on? Any particular plans?


Our focus, like the focus of all businesses and pretty much everyone at this point, is just get this virus behind us. COVID-19 is front and center right now; we're all working around it, keeping our businesses open, our people safe and our customers satisfied. It's a tricky thing. It's certainly a challenge.
As for KTA, we're running the best we can, without meetings and events. I do think that we will come out the other end of this stronger and smarter.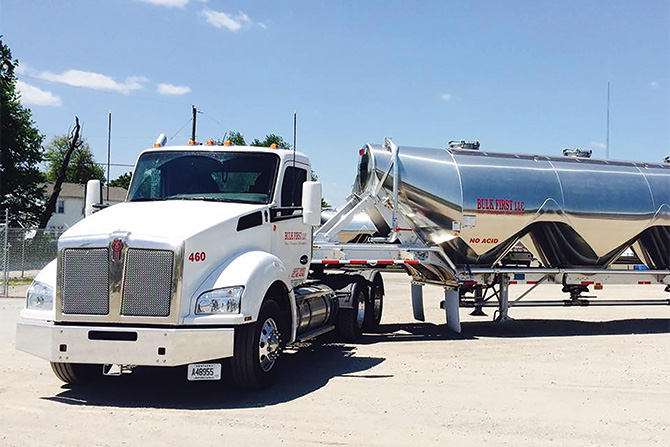 Speaking of this year, it's been unprecedented to say the least. What are two things that you have learned from past experiences that are helping you navigate now, in your own career and this past year in regard to KTA?


For many of us, this isn't our first rodeo. Back in 2008-2009 things were tough as well. I learned then that finding a large project to generate cash flow is really helpful. It may not be your first choice, but it keeps employees in jobs.
I think we all have to think outside of the box, and we need to be aggressive in taking jobs to supplement the bills.
As a small business leader, what is your takeaway from this extraordinary experience that will guide future business decisions?


Control expenses — don't let things get out of hand; don't get too arrogant, and make smart choices.
If you look back at your career and life, what would be three things that you have learned, that you would pass onto a younger member within the trucking industry?


Be fair and be honest. Always strive to take care of employees and customers. And have attainable goals, so you have something to measure against.
If you could describe the best day in this business, what would it look like?


The best day is always the one that starts and ends with safety. It rolls along just like it's supposed to. No incidents, no accidents and everyone goes home.
Tell us about your family.


My wife, Melissa, and I have been married for 19 years. We have a blended family. Jordan, the oldest, works for me. Payton is a junior at the University of Kentucky and our daughter, Abby is a senior in high school. They keep us busy.
Any unusual hobbies?


We have a vacation home on beautiful Lake Cumberland in Southern Kentucky. I love it there. We boat and golf. Nothing unusual.
The Kentucky Trucking Association