Permit America's primary service is to provide Overdimension/Overweight (OD/OW) permits to the Specialized Carrier industry. Permit America also provides Annual, Temporary Trip (IRP) and Fuel (IFTA) permits to any carrier not appropriately credentialed. Permit America has purchasing authority for all 48-contiguous United States, most Canadian provinces and dozens of local (city or county) DOT agencies. They serve a wide variety of customers, including major trucking companies with regional terminals and hundreds of power units and trailers, to individual owners and operators with one truck or trailer. Permit America tries to custom build permit solutions for their customers and has a very savvy information technology team that can provide innovative approaches to operational efficiency. These include a one-button solution that captures load data directly from their customers' networks, a web-based portal and email submittals. Of course, they still take many orders by telephone and fax. Legal dimensions for most truck routes in Kentucky are:
Length = varies (53' trailer)
Width = 8'6"
Height = 13'6"
Weight = 80,000 pounds
Permit America obtains routine OD/OW permits for any carrier exceeding these legal limits. They also obtain SuperLoad permits for many of their customers that can exceed 150' long, 14' wide, 16' high and over 250,000 pounds.
Jim and Mary Simpson founded Permit America in February 2002. Their core values are "honesty" and "treating everyone the way we would like to be treated." The core values are the only things in their employee handbook that are repeated twice, and you can ask anyone in the company, and you'll get the same answer. Their highest objective is "delivering premier service to their customers."
Jim and Mary met at the 2001 Specialized Carrier & Rigging (SC&RA) symposium held that year in Memphis, Tennessee. Mary was attending the symposium representing another permit service located in Columbus, Ohio. Jim was at the symposium representing the Kentucky Transportation Cabinet (KYTC), Bridge Maintenance Division, where his primary duty was to perform bridge analysis for SuperLoads traveling through Kentucky. Mary's hometown was in Youngstown, Ohio, where she had attended Youngstown State University. Jim's home was Frankfort, Kentucky, and he had a very busy life; working full time at the KYTC, being a single parent to his 10-year-old son, and trying to complete his Civil Engineering degree at the U.K. Plenty of time to start a new business, right?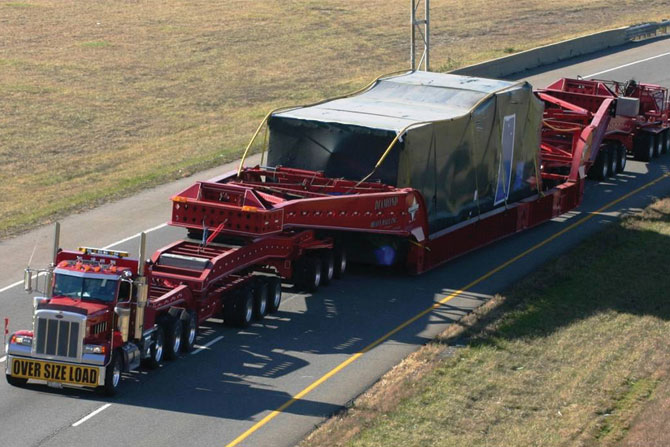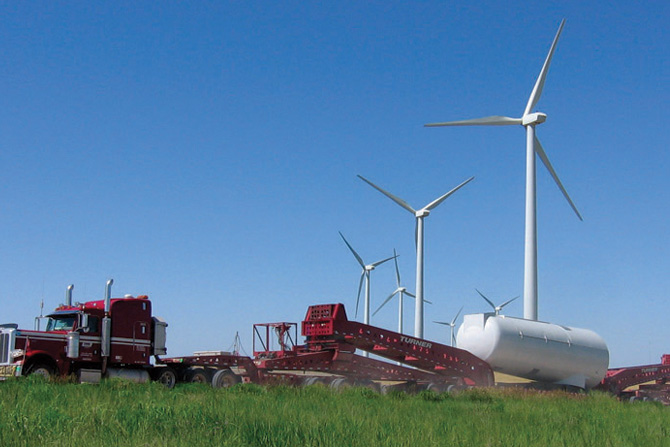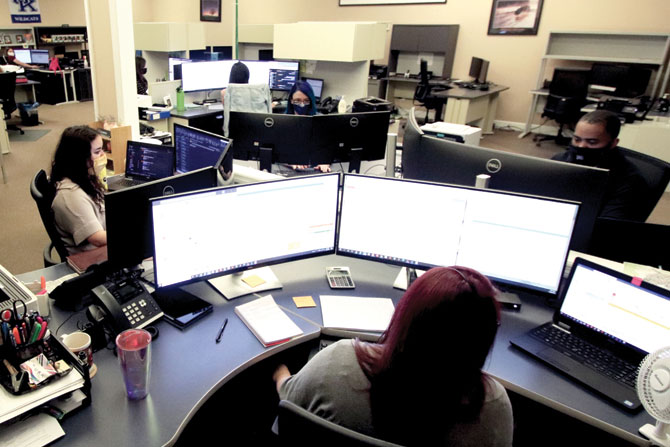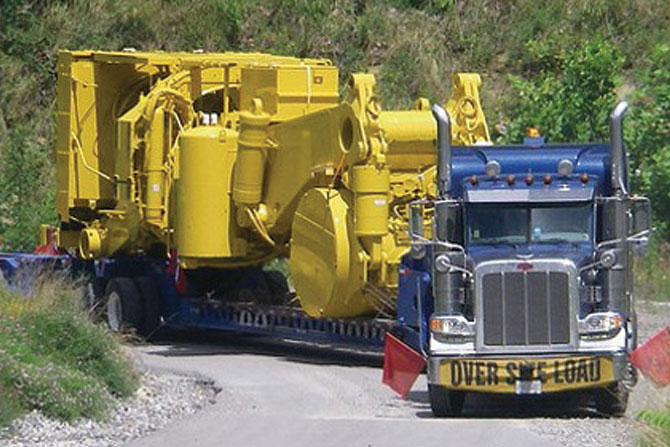 After several unsuccessful attempts, Jim finally convinced Mary to drive down from Columbus, Ohio, for their first date in Frankfort. They soon decided that they wanted to spend the rest of their lives together, and Jim officially proposed in the Fall of 2001. For many of the reasons stated above, Jim and Mary would call Frankfort home. That left a big question: "What about Mary's career?" Mary was a very successful professional, and had been in the OD/OW permit business for over 20 years. There were no permit services in Kentucky, and in 2001 no one had even considered working remotely. The answer seemed simple; "Let's start our Permit Service." Of course, it was anything but simple. There were many long days, long nights and challenges. On more than one occasion, they both thought: "What in the world have we done?" However, Jim and Mary survived their first year and soon were major players in providing OD/OW permit services to specialized carriers located throughout the United States. Permit America's current volume is approximately 100,000 permits per year.
One of Jim and Mary's first decisions after forming Permit America was to join the Kentucky Trucking Association (KTA). Mary and Jim said that "Membership in KTA has been instrumental in our success." KTA had the experience and expertise to help Permit America navigate the ever-increasing level of regulations in the transportation industry. Mary and Jim soon found out that KTA members and their leadership were knowledgeable about Kentucky transportation issues and had valuable knowledge and advice about regional and national transportation concerns.
Rick Taylor (KTA President and CEO) and Jim have been friends for years and started work at the KYTC at approximately the same time (1996). Rick was the director of Motor Carriers, and Jim was working in Highways doing bridge analysis. They often collaborated on routing and authorizing SuperLoad moves through Kentucky. Some of these loads were over 200' long and weighed over 500,000 pounds. Rick was instrumental in many specialized carrier initiatives, including being one of the first states in the country to authorize nighttime moves for OD/OW loads. This close collaboration between the government and the specialized carrier industry has benefited all, Permit America included.
Other individuals who have impacted Jim's career include Mike Hancock (Deputy Secretary and former KYTC Secretary). Mike mentored Jim during his second year of the Advanced Leadership Academy at KYTC. Also, Jim worked closely with Dr. Issam Harik (Raymond-Blythe Professor, University of Kentucky, Civil Engineering Department). Dr. Harik and Jim traveled to Perm, Russia, in 2002 to demonstrate the use of carbon fiber materials to repair bridge superstructures.

Mary has been an active SC&RA member for over 30 years. During that time, she has benefited from many close relationships with its members. One of her oldest and most valuable friendships has been with Joel Dandrea (SC&RA, CEO). Attending many of the social gatherings organized by Mary back in Memphis in 2001, Joel has been friends with Mary longer than he has with Jim.
The COVID-19 pandemic had a profound impact on Permit America. However, one thing Jim and Mary have learned over the past 19 years is that no matter what, "the trucks need to roll." Whether it was 9/11 in 2001, the .com bubble in 2002, the housing bubble of 2008, Republican or Democratic administrations, it doesn't matter; people depend on the easy and inexpensive movement of freight and commodities to survive. COVID-19 was no different. The trucking industry stepped up and kept food on the shelves, gas at the pumps, and ensured medical supplies were delivered where they were needed most. After the doctors and nurses, the truckers and trucking industry were the real heroes that got us through.

Regarding Permit America's business, Jim and Mary said, "We were lucky." Sales were impacted (≈30%), but "we didn't go to zero like many companies." Thanks to the PPP loan programs, it was unnecessary to lay off any of their 30+ employees. Thanks to Jim's son, Jimmy Simpson III (Permit America's IT director), Permit America learned how to work remotely, and they continued to deliver OD/OW services to their customers throughout the pandemic. Permit America is looking forward to 2021 and getting back to normal. They have noticed a significant uptick in orders over the last 6-8 weeks, which they mark as a very positive indicator.
Permit America is approaching its 20th anniversary. Mary and Jim say that "While the financial success and respect of our peers has been wonderful, without a doubt, the most rewarding part of our journey has been watching our employees grow, mature and succeed in life. Many of our employees have been with the company for over 10 years. When they reach the 10-year mark, we give them a free, paid vacation anywhere they wish (within limits). We hire many young individuals who often start with very little. We get to watch them as they buy their first car, buy their first home, fall in love, marry and have children. Over the years, we have had quite a few Permit America babies, and several long-term relationships and marriages have started at Permit America. It is truly wonderful to watch people grow, achieve goals and see their dreams fulfilled. Knowing that you may have played a small role in that happiness is truly a blessing."
To all those young individuals looking for their place in the world, Mary and Jim would highly recommend you look at the trucking industry. Our industry truly hires from all walks of life and educational backgrounds. There are many careers, including drivers, administrators, business executives, accountants, IT and marketing professionals. One thing for sure is that you will work with some of the most honest, generous and hardworking people anywhere.
Finally, Mary and Jim would like to wish all the members of KTA and the trucking profession, in general, the very best. The trucking industry has been very good to Jim and Mary, and they plan to continue to help you deliver your loads, "legal, safe and on-time," for many years in the future.